About Grindstaff Engines, Inc.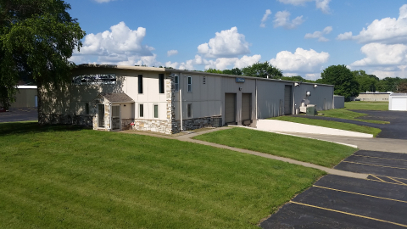 In 1982 Rick, along with his parents, Delbert and Zada Grindstaff formed Grindstaff Engines, Inc. using home based facilities and abilities acquired working for others. Very quickly the need to expand was apparent and a machine shop was formed by purchasing new and used equipment. After two more expansions our facility now has approximately 14,000 square feet in a quiet industrial park in our hometown of Independence, Missouri. Rick's dad, Delbert retired in 1994 and Rick's mom, Zada retired in 2002. Rick's wife, Teresa, has brought her many skills into the business, and their son, Henry, is the Shop Supervisor. A highly skilled crew of machinists and technicians perform the tasks of rebuilding the engines and the many components.
When calling Grindstaff Engines, you will find fast, courteous help with a broad knowledge base of industrial
forklift engines
from the 1930's to current engines being used today. Even if you have nothing to purchase, but have a service question we will be more than happy to serve you. Please give us a call!
© 2017 Grindstaff Engines, Inc.